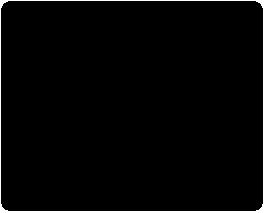 Let's face it- for many of us, building a web site isn't easy! Investing in a web design program like Dreamweaver or Frontpage is definitely worth it, but these programs often require professional instruction to use properly. This section is for the average person who wants to build a web site quickly and easily, for little or no cost. If you have your heart set on creating something more elaborate, you can use the form at the right to request more information about web design schools.
NVU is open source freeware, which means it really is free, with no limitations, and no catches. It is recommended for intermediate users, some basic knowledge of HTML would be necessary. Help forums are available. Features of NVU include:
-WYSIWYG editing of pages, making web creation as easy as typing a letter with your word processor.
-Jump between WYSIWYG Editing Mode and HTML using tabs.
-Tabbed editing to make working on multiple pages a snap.
-Powerful support for forms, tables, and templates.
-The easiest-to-use, most powerful Web Authoring System available for Desktop Linux, Microsoft Windows and Apple Macintosh users.
WYSIWYG (What You See Is What You Get) Web Builder is quite easy to use, just drag and drop your photos, animations, html code, flash code, etc. Drag and drop of the HTML objects: Text, Lines, Images, Marquees and Tables. Add-on tools like pre-made java scripts, menu builder, etc. There is a built-in publisher to upload files to your server, and many cool templates and extensions are available. Very active help forum.

Version 7 is shareware. It is fully functional for 30 days, after which you must buy a registration key for about $40 USD.
Easy Ways To Build A Web Site:
Webplus SE uses a desktop publishing style interface, with automated web site templates. Good for a novice user to design and build eye-catching web pages, just simply drag and drop your photos and text, and let the program do the hard work for you. If you're a basic user who is designing a club or hobby web site, this would be a good choice for you.

Web Plus SE is freeware, although you do have to call Serif's 1-800 number to get an activation key. (You might get the hard sell to buy more software, just thought we'd let you know). There are also paid versions available with more features i.e. templates and clip art.
Your first and easiest option to build a web site is to use "site builder" software provided by some hosting companies such as hostgator.com, bravehost.com or tripod.com. We can say from personal experience that the site builder at Tripod is by far the easiest and user-friendly we've seen. You can try it for free, and see how you like it. The disadvantage of this method is the lack of creative options you have i.e. you must follow a rigid template style, and can't make many changes to the layout, design, etc. Also, if you decide to change hosts, you can't take your website with you! You must build a new web site to post on your new host's server.
What Other Ways Can I Build A Web Site?

Your second option is a little more involved. You can use one of the WYSIWYG (what you see is what you get) website builders available. These programs don't require alot of knowledge of html coding, and are as simple to use as most software programs, such as photoshop. Here are some freeware and shareware web site builders that we like:



NVU Open Source Web Builder:
WYSIWYG Web Builder:
Serif Web Plus SE:
Learn About Animation & Web Design (Postal Code Is Optional):
The Blue Voda Web Builder deserves a mention here, simply because its full version really is free, and very easy to use. There are even templates included.

However, there are a few catches. First, you must provide your name and email to receive the download link. In addition, you must use Blue Voda's hosting service to host your site. If you decide you don't like their service, you must rebuild your site from scratch, and make other arrangements for affordable web hosting. But it may be the right choice for you if you have absolutely no knowledge of web design, or hosting a web site.

Blue Voda Web Builder:
||||||