The renowned Gibbs Schools were established in 1911 when Katharine Gibbs opened her first business school in Providence, RI. Her commitment to excellence in business education earned the school a reputation for preparing students to enter into their chosen fields as market–ready professionals. Gibbs Colleges are dedicated to the career education, development and professional growth of their students, as well as doing what they can to contribute to their success.
* New Media Technologies
* Web Design
* Database Concepts

Through their experience at Gibbs, students should develop a professional portfolio they can present to prospective employers. After successful completion of the Digital Media program you should be prepared for positions in web design firms, advertising agencies, and media companies.
Digital Filmmaking And Multimedia Program

At Gibbs, the Digital Filmmaking and Multimedia program integrates the methods and tools used in the industry today, while emphasizing creativity in design for the convergent media of traditional web broadcast. In this innovative program, students have the opportunity to gain a technical mastery of current standards in broadcast media through a combination of classroom lecture and hands-on projects. Plus, the general liberal arts component built into the curriculum provides a solid foundation of essential business skills on which to build your Digital Filmmaking and Multimedia career. Courses in the creative component include:

* Basic Design Concepts
* Video, Audio, and Lighting Techniques
* Editing

An ideal start to a career in digital videography, digital editing, producing, directing, lighting, camera operations, and web video is with Gibbs. We can help lead you down the path to the creative career you've always wanted.
Visual Communications

In today's fast paced, media-frenzied world, people with graphic design skills are in more demand than ever before. Magazines, newspapers, advertising agencies and major corporations all need qualified graphic designers. At Gibbs, you'll receive the training to help turn your creativity and passion for visual expression into a graphic design career.
We've divided our course curriculum into two components to help you get the training you'll need to compete in today's competitive job market. Courses covered include:

* Theory and Elements of Graphic Design
* Basic Drawing Techniques
* Computer Graphics and Illustration
* Multimedia and Animation
Vienna, VA
1980 Gallows Rd.
Vienna, VA 22182
http://www.gogibbs.com/gibbs-college-vienna.asp
Gibbs Colleges, aka Katharine Gibbs Schools:
Gibbs College Campus Locations: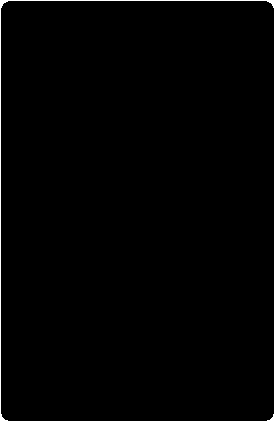 Gibbs Colleges
Campus Locations:
Virginia.
Art Related Courses Available:
Digital Media, Filmaking, Multimedia, Classical Animation, Computer Animation, Web Design.
Digital Media Program

The program in Digital Media at Gibbs can provide an integrated series of learning experiences designed to help students cultivate their technical development and artistic awareness in this innovative field.
Students can gain practical, real-world knowledge from our professors - all with extensive digital experience. Students are required to complete an internship as part of this program. Plus, a general education component of the program is offered so that students receive a practical, well-rounded education. Digital media courses include:
* Web Programming
* Electronic Commerce Applications
* Motion Graphics
* Special Effects
* Web Design
* Verbal Communications
* Literature and Compositions
* Mathematics
||||||