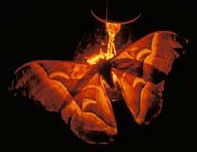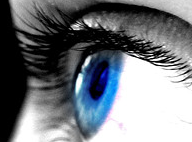 Online Programs Offered By Savannah College:

Broadcast Design and Motion Graphics

Broadcast design and motion graphics students are prepared for a wide range of careers in a rapidly expanding industry.

The M.A. program combines taught and self-directed studies, critical approaches to spatial and material culture, project management, design methodology, research, communication and design theory.
Through certificate programs, students learn to produce a broad range of materials including newsletters, brochures and Web sites. They are introduced to a variety of industry-standard computer applications used in the production and prtesentation of print and online media. The undergraduate certificate features an emphasis on production, while the graduate certificate emphasizes management of content, design and development processes, and creative teams. The M.A. degree program is professionally oriented and allows a broad course of study; the M.F.A. includes a field or teaching internship and a thesis component.
Interactive Design and Game Development

The graduate certificate and M.A. degree in interactive design and game development prepares students for careers in interactive art and design, particularly with large design firms, advertising agencies, product manufacturers and education. The online method of course delivery is compelling, as students are educated in the electronically mediated environment in which they typically work or plan to work. Students are prepared for or may enhance their careers in interactive design, art direction, creative technology, exhibit design and projection media.
Illustration Design

Students create a substantial body of work, producing comprehensive portfolios in preparation for a career in freelance illustration.

Students are introduced to the practical side of the illustration business, from portfolio presentation to marketing and invoicing. Coursework parallels professional practice and sometimes involves actual clients.
Visual Communication

The B.A. degree in visual communication degree program provides students with a curriculum that emphasizes the liberal arts complemented by a concentration of courses chosen for their significance and relevance to the visual arts. Coursework in humanities, fine arts, sciences, mathematics and computer literacy teaches reasoning, analysis, aesthetic and cultural interpretation, research methods and technological approaches. The curriculum also emphasizes clear communication and coherent presentation of thoughts and ideas, by exploring writing, speaking, research, analysis, planning and teamwork.

Students may choose a concentration in graphic design or interactive design. The concentration curricula consist of studio courses geared toward helping students develop knowledge, skill and creativity in a specific area based on career interests, as well as personal and professional goals.
Along with campuses in Atlanta, Savannah, and LaCoste, France, Savannah College offers many of their programs online.

SCAD e-Learning courses are taught by highly qualified professors who, online and on campus, guide students toward academic and professional success. After meeting program completion requirements, SCAD e-Learning students earn a SCAD degree, with no distinction made between degree requirements met on campus or online.
Savannah College Online Art / Animation Programs
Savannah College Of Art And Design (Online)
Art Related Programs Available:

Broadcast Design And Motion Graphics, Graphic Design, Interactive Design And Game Development, Illustration Design, Visual Arts.
Also in Atlanta, Savannah, and LaCoste, France
Graphic Design

The graphic design programs prepare students for careers in a variety of fields including publishing, education, advertising and new media.

Learn More At:
http://www.scadelearning.org

Find A Design, Art Or Animation School: