Westwood College offers over 18 Associate and Bachelor Degree programs in business, criminal justice, gaming, fashion, computers & information technology, and design as well as degree, diploma, and certificate programs in health care, industrial services, and aviation maintenance.
Bachelor Degree - Game Software Development

Join the industry of video game programming. Schools that enhance creative, design, computer, and problem-solving skills help students enter a field that, according to the Entertainment Software Association (ESA) 2005 Essential Facts About the Computer and Video Game Industry, May 2005, is growing steadily. With these specialized skills in mind, Westwood College has designed a comprehensive degree program in Game Software Development. As with all Westwood College programs, students acquire real-world, applied knowledge through hands-on teaching approach, not always found in other game design development schools. Best of all, it also provides the conceptual knowledge required for a Game Software Development Degree.
Anaheim Campus
1551 S. Douglass Road
Anaheim, CA 92806
Phone: 714.704.2721
Fax: 714.704.2735
Inland Empire Campus
20 West 7th Street
Upland, California 91786-7148
Phone: 909.931.7550
Fax: 909.931.9195
South Bay Campus
19700 S. Vermont Ave. #100
Torrance, CA 90502
Phone: 310.965.0888
Fax: 310.965.0881
Los Angeles Campus
3250 Wilshire Boulevard
4th Floor
Los Angeles, CA 90010
Phone: 213.739.9999
Fax: 213.382.2468
Denver North Campus
7350 North Broadway
Denver, Colorado 80221-3653
Phone: 303.426.7000
Fax: 303.487.0214
Denver South Campus
3150 South Sheridan Blvd
Denver, Colorado 80227-5548
Phone: 303.934.2790
Fax: 303.934.2583
Atlanta Midtown Campus
1100 Spring Street NW
Atlanta, Georgia 30309
Phone: 404-745-9096
Fax: 404-892-7253
Atlanta Northlake Campus
2309 Parklake Drive NE
Atlanta, GA 30345
Tel: 404-962-2999
Fax: 770-934-9539
DuPage Campus
7155 Janes Avenue
Woodridge, Illinois 60517
Phone: 630.434.8244
Fax: 630.434.8255
Chicago Loop Campus
17 North State Street, 3rd Floor
Chicago, Illinois 60602
Phone: 312.739.0850
Fax: 312.739.1004
O'Hare Airport Campus
8501 W. Higgins Road, Ste 100
Chicago, 60631
Phone: 773.380.6800
Fax: 773.714.0828
River Oaks Campus
80 River Oaks Center Drive
Suite D-49
Calumet City, Illinois 60409-5802
Phone: 708.832.1988
Fax: 708.832.9623
Dallas Campus
8390 LBJ Freeway
Executive Ctr. I, Suite 100
Dallas, TX 75243
Phone: 214.570.0100
Fax: 214.570.8502
Fort Worth Campus
4232 North Freeway
Fort Worth, TX 76137
Phone: 817.547.9600
Fax: 817.547.9602
Houston South Campus
One Arena Place
7322 Southwest Freeway
Houston, TX 77074
Phone: 713-777-4433
Annandale Satellite
7619 Little River Tpke
Suite 500
Annandale, VA 22003
Phone: 703.642.3770
Fax: 703.642.3772
Or see their website at:
http://westwoodcollege.com
Westwood College Campus Locations:
Westwood Art Colleges: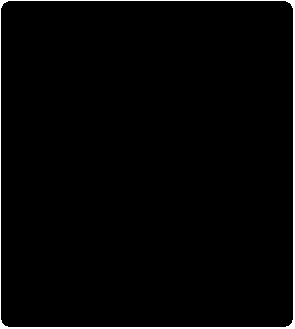 Westwood College
Campus Locations:
See Below.
Art Related Courses Available:
Animation,Game Software Development, Web Design.
Animation Program

Westwood College's Animation Program includes hands-on training in such areas as the laws of human motion, physics, and psychology as they are applied to 3D characters; life drawing and rendering techniques; special effects; 3D animation; and the application of audio and video production techniques to an animation project. Opportunities for Multimedia Designers and Animators are expected to grow more than 15% by 2012, according to the U.S. Department of Labor, as more focus is placed on high-tech careers.
Game Software Development Program

Westwood College's Game Software Development program is designed to provide students with the ability to apply core knowledge of software engineering to employment settings through a curriculum that emphasizes game and interactive software development. In addition, general education courses assists students in applying critical thinking, logic, communication, and problem solving skills in managing challenges that occur in a game development environment. Westwood College's Game Software Development Program helps prepare students for an entry-level position in the game software development industry.
Bachelor of Science in Web Design & Multimedia

Westwood's Web Design & Multimedia Program helps prepare students for a number of entry-level jobs in the Web design industry. Students will become equipped with the web design, e-commerce, scripting and authoring skills necessary to advance into an entry-level career.

Not all Web design tech schools offer the same curriculum. Westwood College's Web Design and Multimedia program combines technical web design courses with business, management and general education courses to help students gain the skills needed to function in today's technological business world.
||||||